TicketFly(.com) Hacked Millions Of Users Affected
Ticketfly has confirmed it was hacked, and that the attackers compromised a lot of private data. The company has made a statement here.
Update:
Our system detected an I.P xxx.172.139.39 Located in: Buffalo, New York, United States (Provided by ColoCrossing) Hosting an Array of data.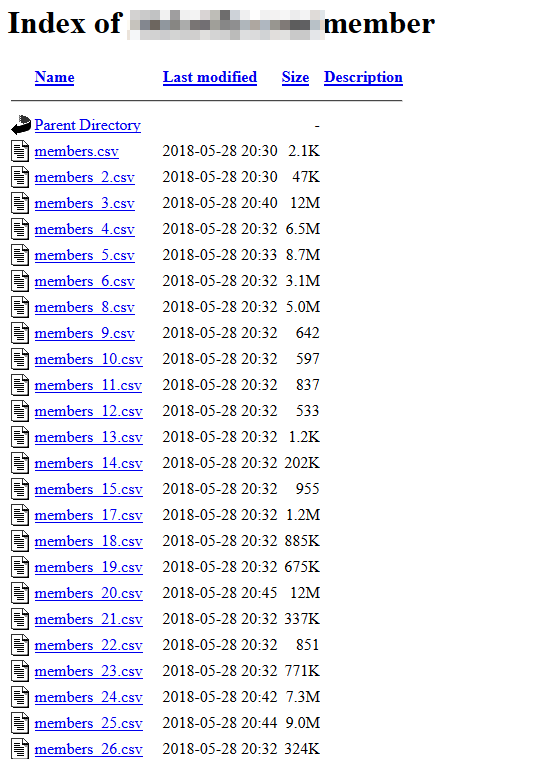 The directory, left open for the world to see included a lot of sensitive data, and more importantly a very interesting directory titled "TicketFly". Inside, 3740 files that include data that checks out with that on TicketFly. Including some information on some DeHashed.com employees.
The now-defunct open directory displays an error message of:

The total affected user count is officially: 26,151,201
Update: All Information was forwarded to proper authorities!
DeHashed will make an attempt to obtain the breached data and send an automated email to all those affected.
Update: DeHashed has obtained a copy of the Database and will be disclosing more information soon.
Source: Kris Holt